KNA News Blog
KNA at UniqueLA was so much fun!
Thank you for to supporting us.
You can now also purchase your
KNA Wax Melts in the Westfield Topanga Mall in the POL Clothing store on the 1st Floor!
6600 Topanga Canyon Boulevard Canoga Park CA 91303
______________________________________________________________________________________________________________
Sundance Film Festival 2016
Home-Based Businesses Steal The Show At Sundance 2016 #IndieLounge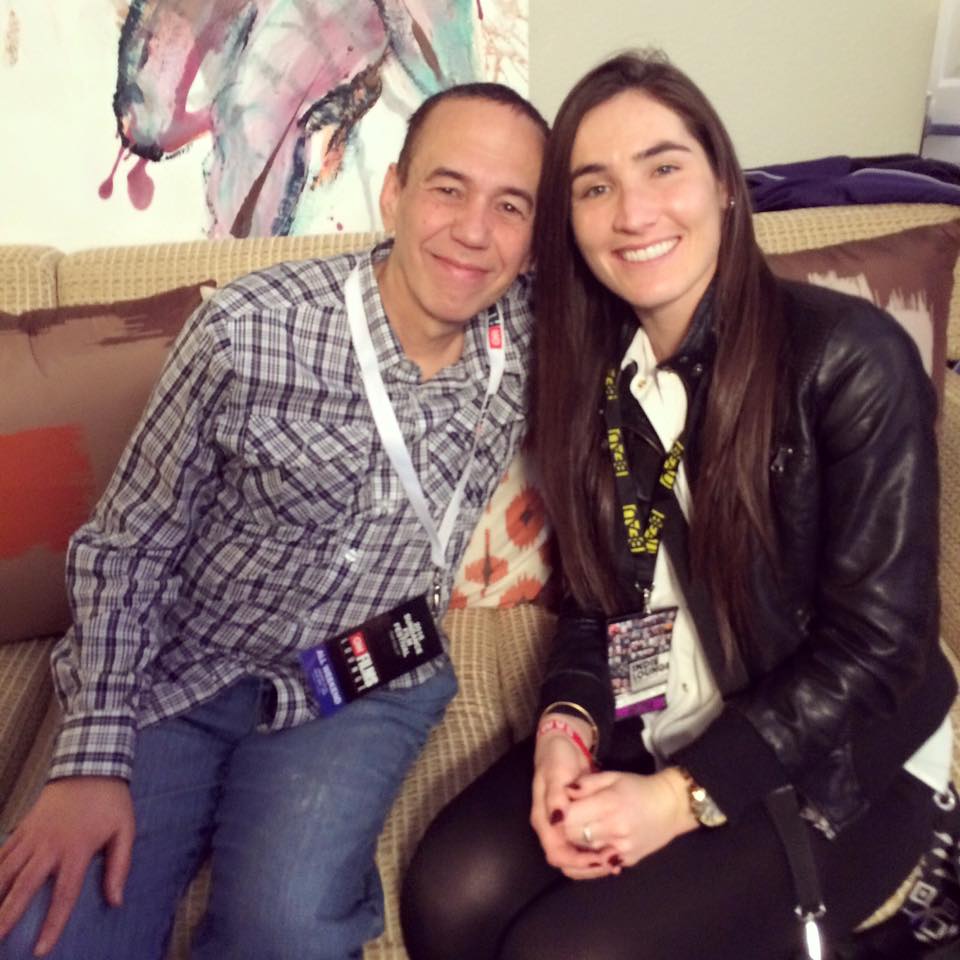 Home Business Magazine catches up with actor Gilbert Gottfried at Sundance 2016 #IndieLounge.
Sundance 2016 buzzed with red carpet celebrity gifting events and soirees, but #IndieLounge was the one suite no one wanted to miss. From exhilarating DJ sets to in-house Sundance film screenings, to exclusive invite-only parties, #IndieLounge stole the show as the ultimate hotspot for festival attendees. Home Business Magazine scored a coveted invite to #IndieLounge and was able to see why it is always a true must-attend event for both Hollywood big names like Gilbert Gottfried and home-based businesses.
This year, top actors like Danielle Radcliffe, Justin Long, Don Cheadle, and Missi Pyle attended #IndieLounge and received gifts from a variety of unique home businesses and other startups. First off, everyone loved Tatterdemalion's eco-friendly and chic accessories, Stemulation's revolutionary skincare that uses the power of stem cells, andJoggo's socially conscious and stylish bags. Guests also loved the comfy handmade rope sandals and beer holders from Nomadic State of Mind, a company that started out of founder Chris Anderson's VW van (which served as his summer home for a while).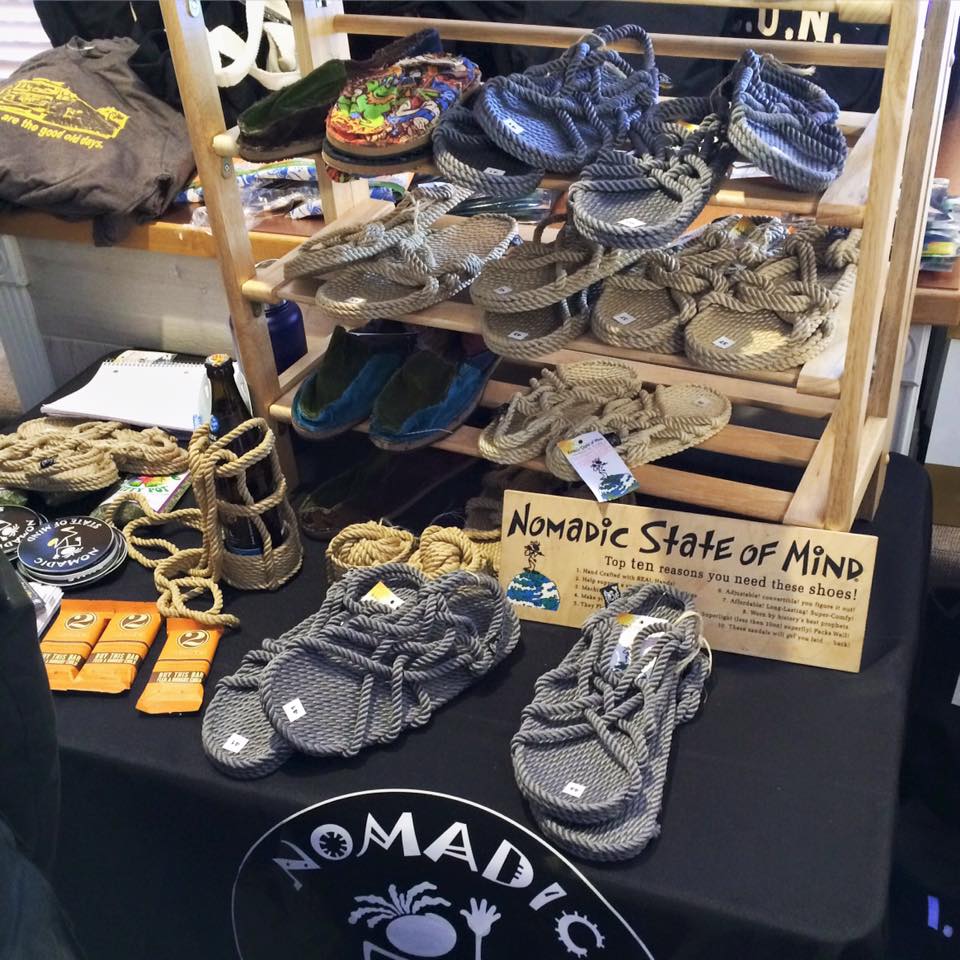 Nomadic State Of Mind gave away handmade rope sandals and beer holders at Sundance 2016 #IndieLounge.
All of the stars also adored Olympia Luggage's fashion-forward rolling luggage, organic body mousse from Simply Eden, and the incredibly scented hand-poured candles from KNA Boutique, a home-based startup by sisters Kira "N" April. Other popular gifts were nourishing gold-infused skincare from 24K Donna Bella Cosmetics and delectable coconut peanut butter from North Shore Goodies.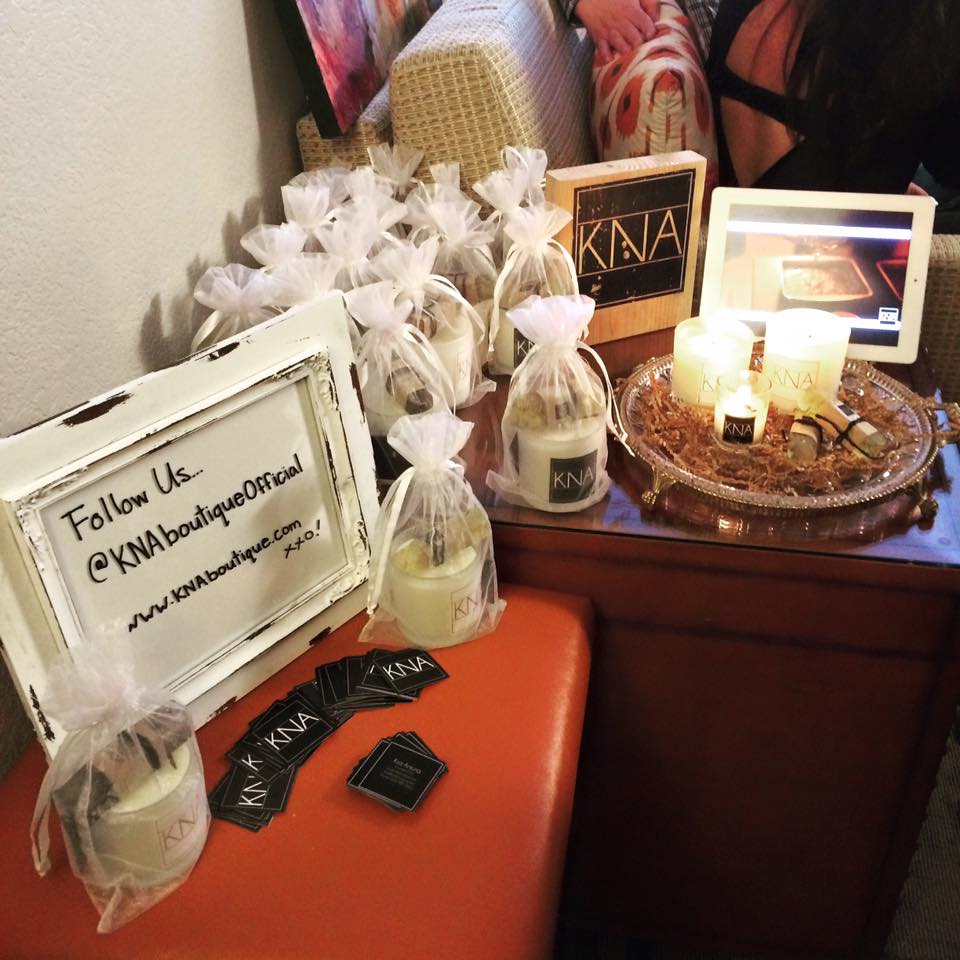 Hand-poured candles by KNA were very popular at #IndieLounge.
While browsing the many gifts available, guests indulged in sweet and savory waffles fromSaturday's Waffles, ABK Beer, and cocktails/mocktails. In the gifting area, actor Gilbert Gottfried stopped by to chat about his experience at #IndieLounge. When asked about his favorite gifts, he happily shared some jokes:
"I like the rifle, as they said it's easy for kids to learn. (laughs) I also like the explosive devices and the new glue that you can sniff out of the tube," he jokingly said.
And what else was the talented actor/comedian up to for Sundance 2016?
"I don't know!" he said. "I think I have more press to do and I'll basically go wherever someone grabs me and takes me." (laughs)
Throughout the first weekend of Sundance 2016, #IndieLounge also put on live music shows, the exclusive see-and-be-seen Life & Style/Svedka Cocktail Party, and screenings for Sundance 2016 films like The Green Fairy and Horses & Heroes.
In all, it was a captivating experience that was the perfect way for entrepreneurs to get their products and services in the hands of Sundance stars and generate mass publicity about their brands. If you are looking for a way to tie your home business to Sundance 2017, make sure to put next year's #IndieLounge at the top of your event sponsorship list.
http://homebusinessmag.com/business-start-up/14303/
__________________________________________________________________________________________________________
Yahoo News | Gulf News | Boston Herald | Archy Newsy
Sundance's Indie Lounge was all about the chill scene — think massages and coffee blended with healthy fats. The bar was serving up libations in keeping with that, including Rock N Roll tequila and ABK Hell beer. Among the goodies offered up to celebrities in the VIP suite were KNA candles made by sisters Kira and April Antuna in the kitchen of their Los Angeles home, Nomadic State of Mind Grateful Dead dancing bear shoes, Olympia backpacks and suitcases, and handcrafted Ramp snowboards and skis.
http://gulfnews.com/leisure/movies/features/sundance-2016-daniel-radcliff-and-co-stars-bunk-together-1.1658694
http://www.bostonherald.com/entertainment/television/2016/01/felines_take_stage_at_catdance_devito_talks_blizzard_plan
http://archynewsy.com/felines-take-stage-at-catdance-devito-talks-blizzard-plan-abc-news/
https://www.yahoo.com/movies/radcliffe-bunks-co-stars-devito-talks-blizzard-plan-184056627.html
___________________________________________________________________________________________________________
Avenue N
http://www.avenuendaily.com/street/kna-officially-launch-boutique-party/
KNA Official Launch Boutique Party
I definitely saved the date and enjoyed myself at KNA official launch party located at Sal's Resturaunt in Los Angeles, California. The blue tinted room was filled with positive vibes and as I walked in, I was greeted with champagne. The shoppers were entertained with great live entertainment by Trey Cameron and the event was amazing! KNA boutique is self named after the founders who are sisters, Kira and April. ( I absolutely love the letter "N" connecting their initials.) KNA boutique consists of trendy clothing, accessories, and beauty products. They are definitely N and I recommend all of my N-siders to visit and buy their products.
I had the opportunity to meet the owners, and they confidently explained to me that their beauty products such as their soap and candles are naturally made by them; isn't that amazing?! I always seem to buy products and can barely understand most of the ingredients listed, however I am familiar with every natural herb that was mentioned. Although the sisters are different, Kira is fashion forward while April is into the arts, they allow their customers to get the best of both worlds. Their motto is to "be safe, be healthy, and be happy." I traveled to Los Angeles, California from Jersey City, NJ and their event made me feel all two; I would say healthy but that would be a lie. (I've been eating too many In-N- Out burgers lol.) Congratulation ladies, and I look forward to keeping you guys N-tuned with future updates as these two sisters continue on their new journey.

(All photography credit: KNA photographer, Jeremy Whitehouse & Jenny Rolapp)
_______________________________________________________________________________________________________________________
Aug 11, 2015
KNA just wants to thank all the great people of San Francisco for shopping KNA!
We had so much fun and cant wait to come back.
As Always!
Be Safe. Be Healthy. Be Happy
love KNA xox
_______________________________________________________________________________________________________
May 11, 2015
If your ever in LA and get the chance to see the Paris Photo Show you must go. Amazing art and photographs from some really inspiring artist! Hosted @ Paramount Pictures this event was so exciting and we cant wait to go back next year! Check us out walking the streets of New York in LA! hahaha :)
As always
Be Safe. Be Healthy. Be Happy.
KNA boutique
xox
_______________________________________________________________________________________________________
April 5, 2015
Hey Everyone!!
Kira "N" April…US! Want to thank all of you who made our launch party such a great success! We had so much fun meeting our KNA believers and are so very excited about continuing this journey with all of you. We have so much in the works already; you are not going to want to miss it! Check out KNAs Facebook for the event pics!
KNA has come such a long way from the drawing boards to what you see before you and we cannot be more thrilled to finally be where we are today. We hope everyone will enjoy what we have to offer. KNA has been a long time coming and after all the ups, the downs, and the smack-downs we are here to say WE DID IT! And we're not going anywhere. So please join us in celebration for the love of shopping and being YOU no matter what! And don't forget to follow us on social media to keep up to date on all we have to offer from sales, to pop up shows, and specials.
Thank you and enjoy! xox
Be safe. Be healthy. Be Happy.
Love…KNA boutique
__________________________________________________________________________________________________
Feb 14, 2015
Hello Everyone!!
Please join the KNA boutique official launch party. Come enjoy a night of shopping, champagne and tapas as KNA gathers to celebrate the start of their new company. The KNA founding sisters, Kira "N" April Antuna, are very excited and honored to have made it this far and now wish to share their joy with all of you.Trust! You will KNOW them and will want to know more. You do not want to miss this launch party! Hosted at Sal's Restaurant in Hollywood CA, the night promises to be a memorable one. Please see invite below for full details and please RSVP via email at events@knaboutique.com.
Also a percentage of the night's proceeds will be donated to an anti-bullying foundation. We hope to see you there.
Be safe. Be healthy. Be happy.
Kira "N" April
KNA Boutique